ROLLER, HAMM HD10 C VV, 2 TON DOUBLE DRUM
Optimum front view due to concaving front end
Modern instrument panel
Low machine height
3-point swivel joint for optimum driving comfort
Central suspension point
Clear Side — one-sided drum suspension
Low working platform, high stability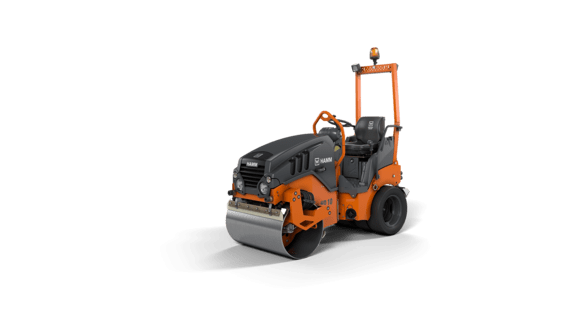 ROLLER, HAMM HD12 VV 3 TON DOUBLE DRUM ASPHALT
Optimum front view due to concaving front end
Ergonomic driver platform
Modern instrument panel
Low machine height
3-point swivel joint for optimum driving comfort
Central suspension point
Convenient maintenance and service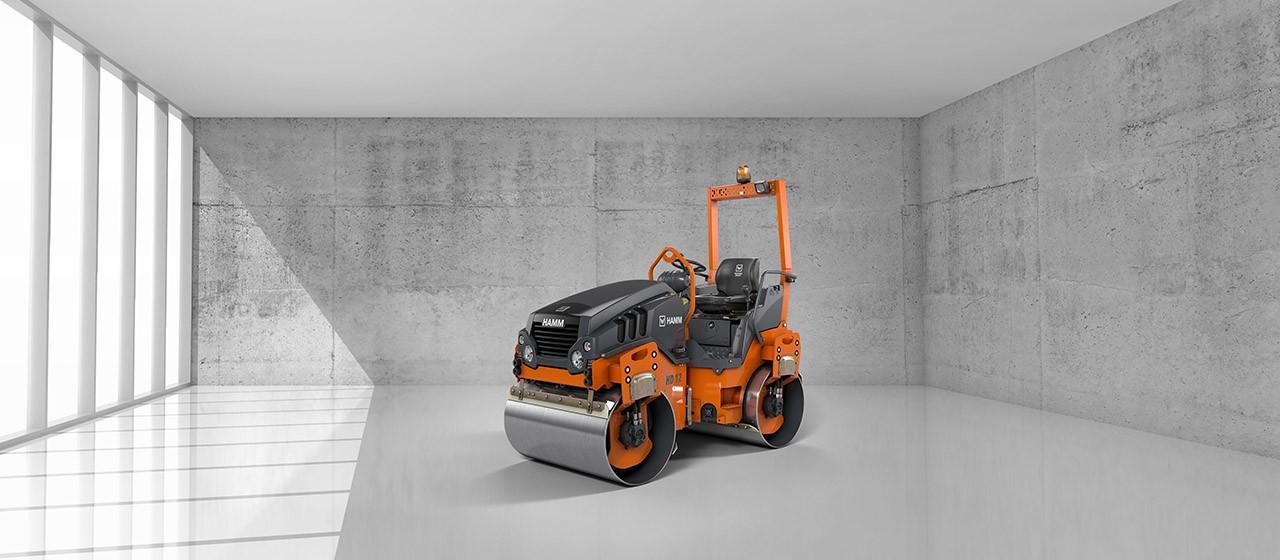 ROLLER, 1994 & 1999 INGERSOL RAND SD40D, 5 TON SINGLE DRUM
Adjustable scraper
Back-Up alarm
Fixed vibration frequency
with foot activated control
Heavy duty drum drive
Oil bath eccentric lubrication
Operator platform access
from both sides of machine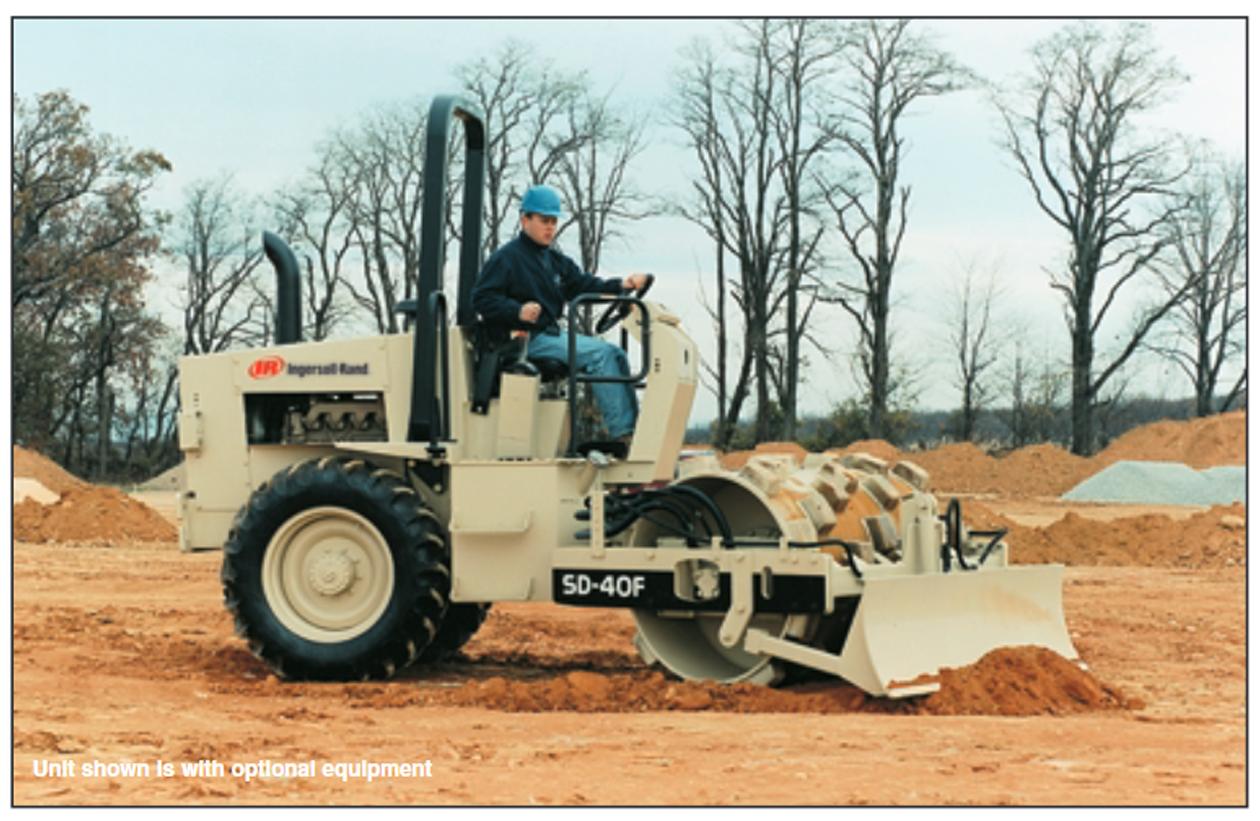 ROLLER HAMM 3412, 12 TON SINGLE DRUM
Ergonomic driver seat for perfect all-round visibility
Clear information display
Hammtronic electronic machine management
Excellent hill climbing ability via self-locking differential
3-point swivel joint for optimum driving comfort
Hydrostatic steering
Optimum ease of maintenance, long service intervals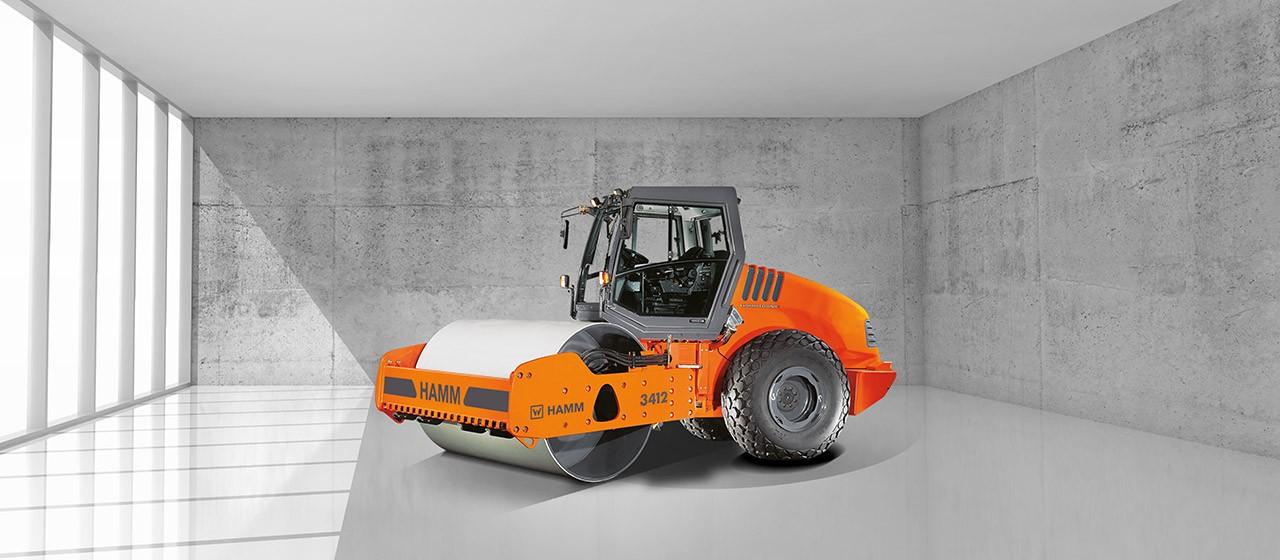 Bobcat MT100 Walkbehind
Auxiliary Hydraulics
Gauges/Warning Lights
Hydrostatic Drive Train
Lift Arm Lockout
Lift Arm Support
Lift Hook Locations
No need for wheelbarrows, shovels or other hand tools when you roll onto tight jobsites with this impressive machine. Just 3 feet wide with a bucket, the MT100 goes through gates, doorways or other narrow spaces with ease. It works and maneuvers in cramped spaces just as easily. Use it to sweep warehouse floors, prepare lawns for seeding, bore under driveways for utility lines and much more.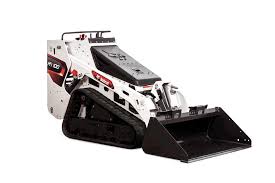 The S740 is a great all-around skid-steer loader. Not only does it excel at dirt work and running attachments, but also truck loading applications because of its vertical lift path design which gives the operator more reach at full height.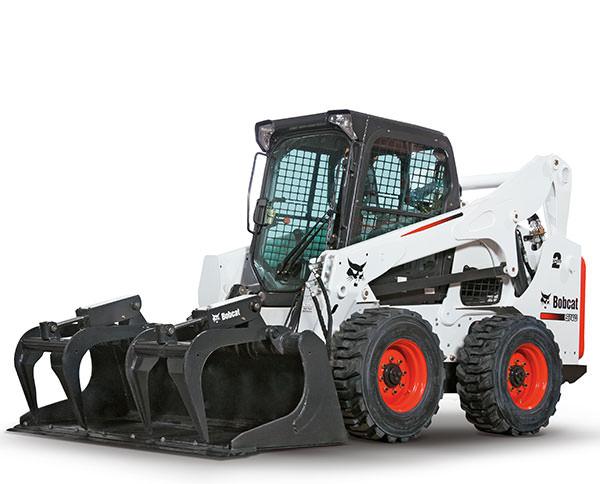 Bobcat S850 Skid Steer
The S850 is Bobcat's largest skid-steer loader in its lineup. The new loader is packed with power and performance and with a 12 ft lift height, it is the highest lifting skid-steer loader offered by Bobcat Company.
With increased uptime, the S850 is designed to work long hours and more efficiently on tough terrain and jobsites, allowing the operator to spend minimal time on routine maintenance. The new design features a unique cab-forward style that gives the operator a clear view of the attachment and provides visibility in all directions while working. With the 10 percent increase in cab size, operators will be able to work in comfort. Noise levels are reduced by 60 percent due to new engine mounts that decreases vibration and noise levels. New job-enhancing features have been added to the optional Deluxe Instrumentation Panel. The new panel intelligently monitors key loader functions, display and monitor certain attachment functions and the keyless start helps prevent theft.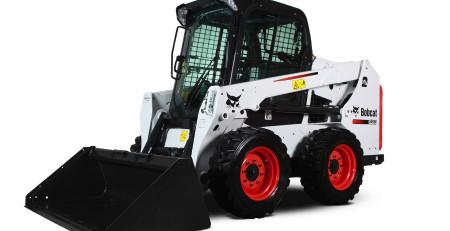 ASV RT25 
The RT25 features a 4 -foot machine width operating weight 3755.                            
This versatile machine offers an industrial 25-horsepower perkins diesel engine. Operators can use that power to achieve maximum productivity by moving around quickly ( 5.1 mph top speed), digging and lifting more.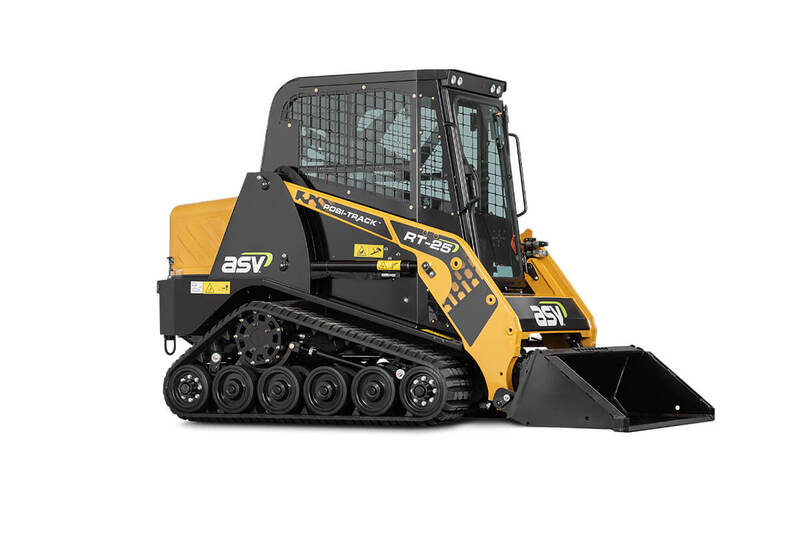 Kubota SVL-75 Track
The 75-hp SVL75 provides 6,204 lbs. of bucket breakout force and a 4,881-lb. lifting capacity, while the 90-hp SVL90 delivers a 7,961-lb. bucket breakout force and 5,869-lb. lifting capacity.
Four-cylinder, direct injection, turbocharged Kubota diesel engines
Rigid-mounting undercarriage and vertical-lift loader arms provide long reach and maximum lifting and dumping capabilities
Two-speed travel and high ground clearance for travel over rough terrain
Now available with enclosed cab option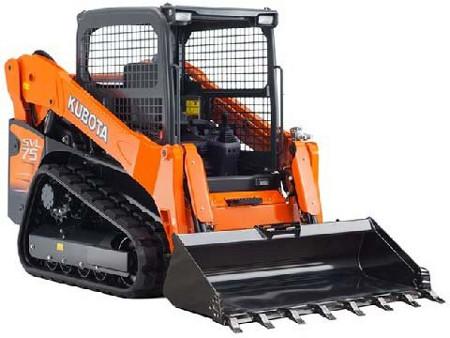 The Kubota Self Leveling Loader SVL90 Skid Steer comes with all the power and versatility you'll need. The large operator area, powerful breakout force and lifting capacity, and superior stability take performance to a new level. The vertical lift path of the loader arms provides longer reach when dumping at full lift height. It also prevents you from repositioning when raising the loader close to a truck. During lifting only, the loader bucket stays horizontal automatically.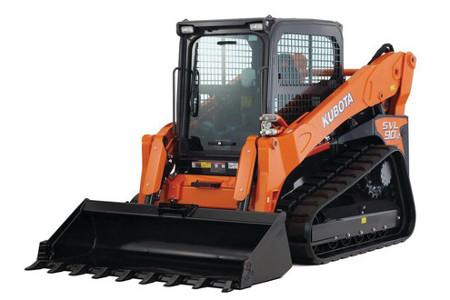 The Kubota compact track loaders deliver best-in-class bucket breakout force and lifting capacity, outstanding stability, a wide and comfortable operator area, and much more. 
Outstanding performance