Designed for performance and durability that a contractor expects with the added benefit of a four stroke gas engine. Tried and tested in the harshest working environments this rammers is built to perform.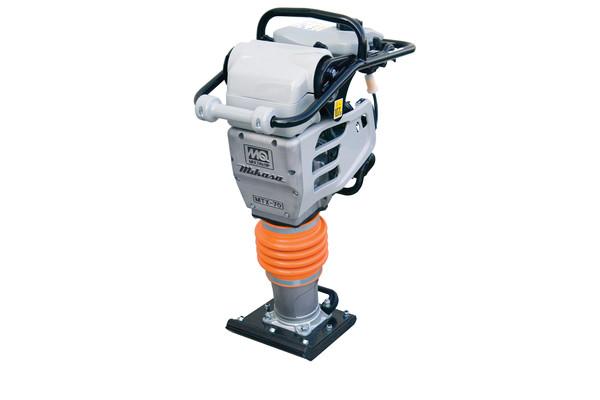 MVB150H
Professional Compacting of Slabs and Pavers
Advantages are:
Ideal for compacting large-size slabs and paving stones
Allows for exceptionally gentle compacting
Efficient operation even in cramped spaces —increases labor savings
Optimal weight distribution across PU rollers
Prevents shifting, cracking, and chipping.
Minimizes dust from compacting polymeric jointing sands.
There is an increasing popularity of using large-size slabs for hardscape projects. MQ has now come up with the perfect solution for compacting these materials in a gentle and efficient manner:
The MVB150H  paver roller.This machine has been designed specifically for the challenging task of compacting large slabs and pavers. Rolls over these surfaces with exceptional ease and gentleness. This smooth mode of operation embeds the product properly, while preventing shifting,
cracking and chipping.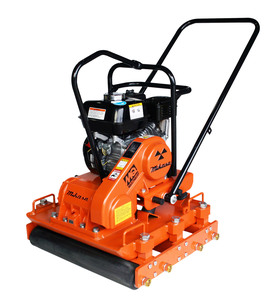 MQ MVC64VHW
Plate MQ with Paver Pad
Centrifugal force 2,275 lbs
14" plate
Easy to use, easy to transport, one of the newest and most technically advanced compactors on the market. The anti-vibration handle design reduces vibration up to 50% compared to other plate compactors.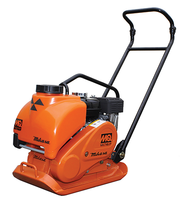 MQ MVC88VTHW
 Plate Compactor
The plate compactor combine superior features with unmatched durability. These plates are easy to maneuver yet highly productive in the field. Powered by a 8 horsepower Honda Gas engine the MQ  compactor has plenty of power to accomplish the toughest of jobs with 3,372 lbs of compaction force with compaction depths up to 20 inches.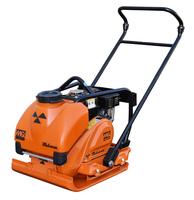 BOMAG Diesel Reversable
BPR60/65 
These vibratory plates offer the best compaction of various types of soil. They show their true strength when working on semi-cohesive soils in particular. These reversible plates provide optimum performance along with a variable forward and reverse speed of up to 92 ft/min (28 m/min). Plus, the dual shaft exciter technology provides the maximum possible compaction depth in most types of soil.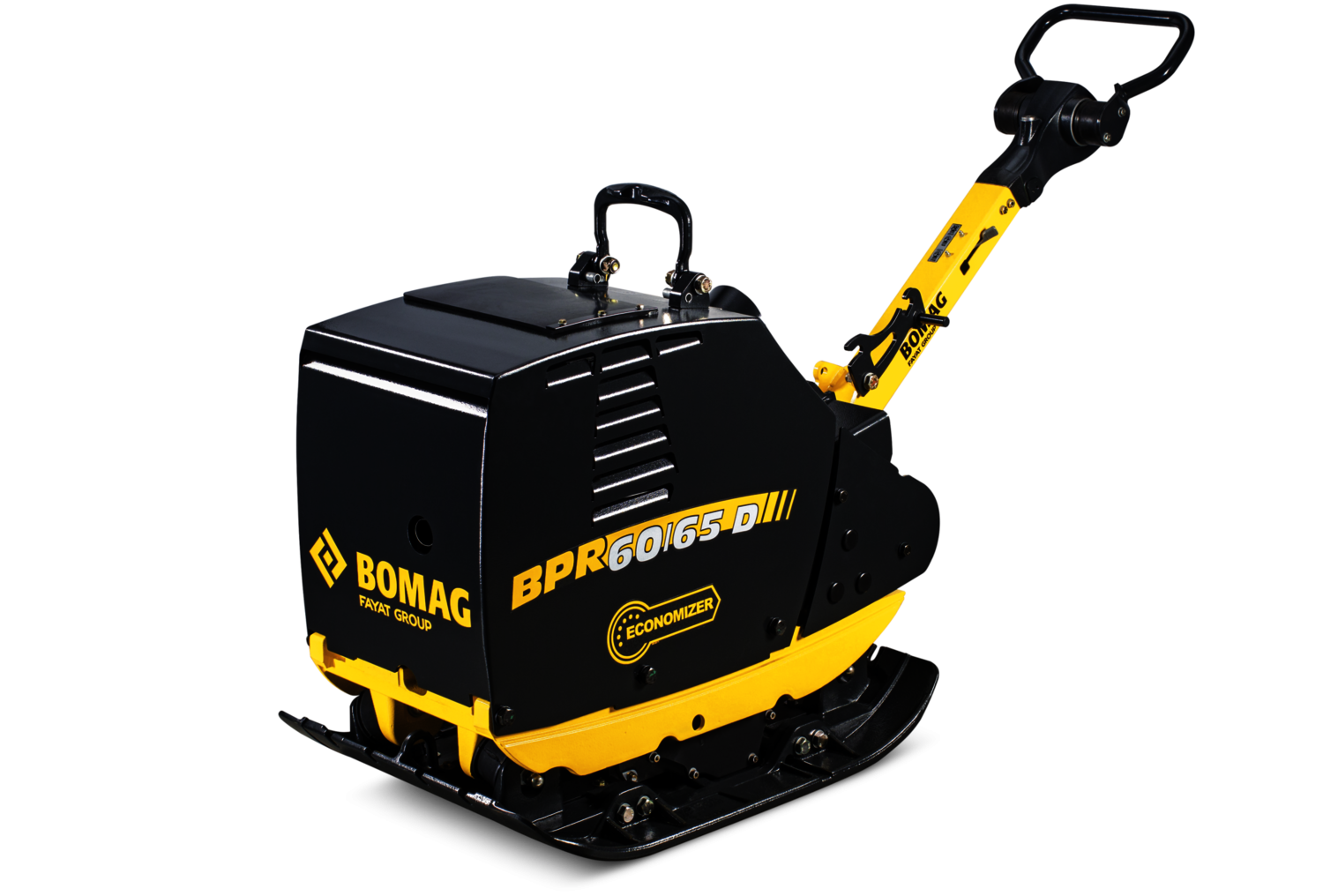 The endless variety of attachments and small size make skid steers loaders powerful machines for tough jobs in tight places. Most skid steer owners are looking for a trailer that is low to the ground with room for attachments and is extremely durable.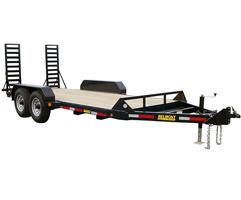 Available range: 1 - 35 Ton weight capacity; 14' - 30' (18' - 46') deck length (with Beavertail); Rubber-mounted sealed beam lights for long life; Safety headboard and steel supported hardwood decking; Hydraulic tail and fold-down approach plate on some models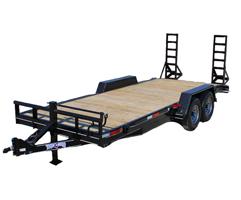 These machines are used for precise and high quality tig welding. The minimum current of 5 amps makes it easy for precise thin sheet application and the wide range covers all sheet thicknesses for tig applications. Pulse frequency control, pulse current control is the secret behind its high preciseness. These machines are useful for both tig and mmaw welding. The arc stability is always the operator to change the current being at the job.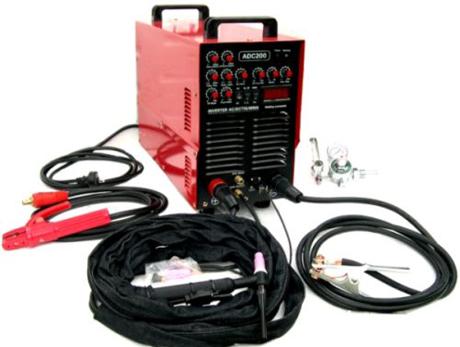 Kubota 520
Operating Weight: The R520S has an operating weight of 8,980 lbs, which is 16% lighter than the average compact wheel loader.
Model Features Include:
Power: This loader has a net power output of 44 HP, making it 27% less powerful than a typical competing model in its class.
Operating Load: It can lift up to 2,205 lbs, 37% less weight than the average for this segment.
Bucket Capacity: The R520S has a standard bucket capacity of 0.75 cubic yards, meaning it can carry 0.36 cubic yards less than the load expected of a typical compact wheel loader.
Travel Speed: This model can travel at speeds up to 12.5 mph, 0.7 mph faster than the average competitor.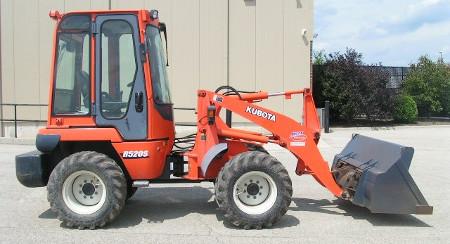 Kubota R640
64.3 hp

Operating weight 11,563​​​​

   
Model Features Include :
1yd bucket, dumping clearance 7'10"
max.hinge pin height 10' 8"
A long reach and high clearance make all types of material handling jobs easy. The high clearance lets you load trucks with ease.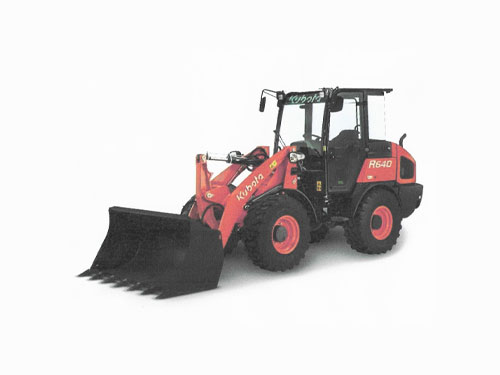 Komatsu WA 150
High performance saa4d95le-5 engine.
Low fuel consumption
98 hp @ 2200 rpm
Model Features Include:
The WA150-6 has an operating weight of 17,311 lbs, which is 53% lighter than the average full-size wheel loader. With a net power output of 98 HP, it is 50% less powerful than a typical competing model in its class. The WA150-6 has a standard bucket capacity of 2.00 cu. yd., meaning it can carry 1.92 cu. yd. less than the load expected of a typical full-size wheel loader. Traveling at speeds up to 3.4 mph, it is 18.3 mph slower than the average competitor.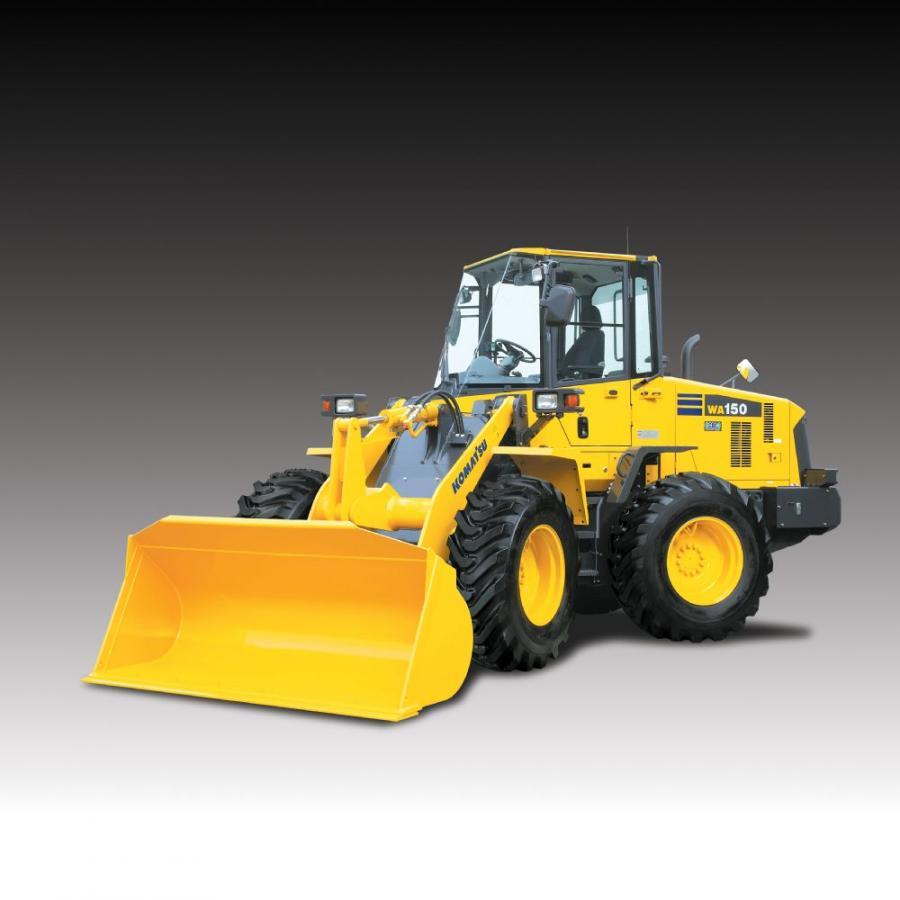 KOMATSU WA270
The new WA270 wheel loader:
The perfect combination of performance,comfort and economy.
Model Features Include:
Versatile WA270-8 is right at home on any job site. The parallel lift linkage makes short work of pipe and pallet handling jobs. Impressive breakout force and auto tilt-in feature ensure good bucket fill in the toughest of digging conditions.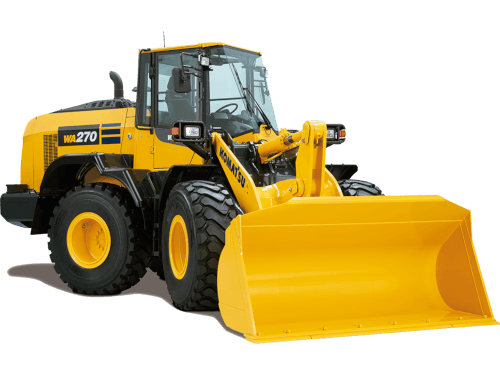 KOMATSU WA380
The new WA380-5 wheel loader: The perfect combination of performance, comfort and economy. Never-before experienced comfort in the SpaceCab cabin, enormous tractive force and the lowest fuel consumption in it's class.
Model Features Include:
High-torque low-emission engine
Extremely low fuel consumption
Choice of operating modes for engine and transmission
Superior dumping height and reach
Series production ECSS load stabiliser
Semiautomatic loading function
Completely integrated payload meter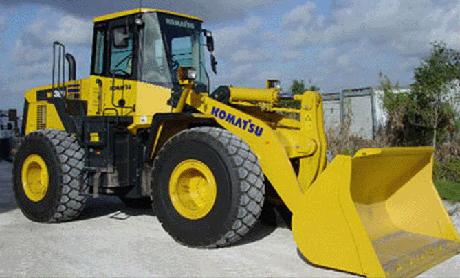 KOMATSU WA450
Operating weight including 7060 mm 23'2" one-piece boom, 3380 mm 11'1" arm, SAE heaped 1.94 m³ 2.54 yd³ bucket, rated capacity of lubricants, coolant, full fuel tank, operator, and standard equipment.
Model Features Include:
Operator Protective Guard (OPG) top guard Level 2 capable
New cab design for hydraulic excavators
Engine neutral start with lock lever
Slip-resistant plates for improved foot traction
Pattern change valve is standard